Apply now for free campaign testing
As an international research and insight business, we do rapid turnaround campaign testing every day for some of the biggest brands in the world. They know that to thrive through a crisis, brand investment and marketing are vital. But its essential to spend wisely and on the right things. And thats where campaign testing comes in.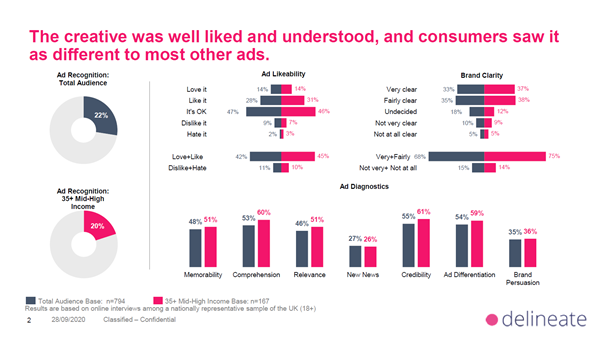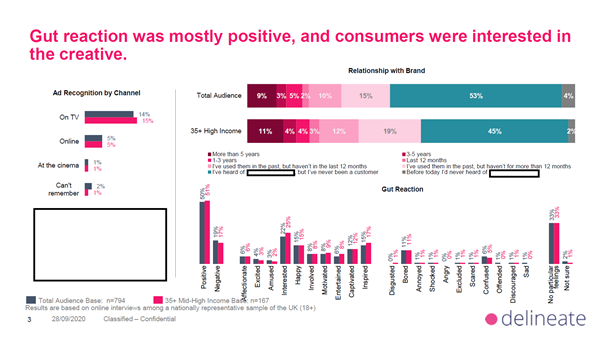 We've seen so many of our marketing friends stuck on the roundabout; no proven campaign so no budget; no budget so no campaign testing. And in Covid-times, even the bravest are uncomfortable going on judgement alone. Thats why we at Delineate are delighted to do our bit to help break that cycle by offering free campaign testing to the first 25 brands who request it. From cars to Dog food, lipstick and snacks, if you're a B2C business wondering whether this campaign is the the one to see you through the next few months, then we would love to hear from you.

Complete the form below with details about your brand and how we can contact you. Then if you're one of the top 25, we will get back to you within a week to get the details of your campaign which shouldn't take more than half an hour of your time. It really is that easy. Relax and let us take the strain! 
Terms and conditions apply
First 25 applicants only

Client is entirely responsible for all costs of campaign assets

Campaign must be supplied in full before testing can commence

All testing and results are fully confidential between Delineate and the client

Absolutely no hidden charges 

Inclusion in the test entirely at the discretion of Delineate