Why do… an insight-led approach for your PR pitch?
PR pitches are getting tougher. But help is at hand. Ben Leet, Delineate's Chief Customer Officer, explains why an insight-led approach can be a game changer for a compelling pitch.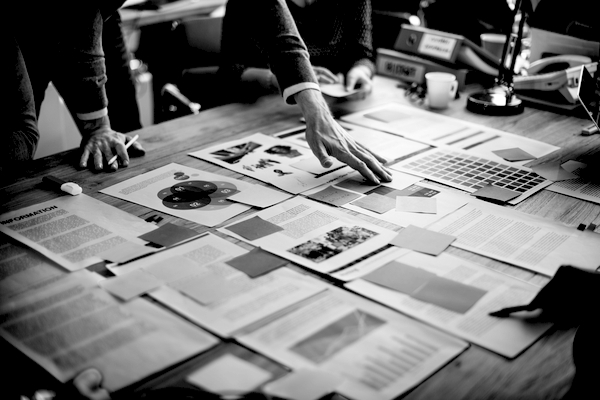 It's a scenario we're all familiar with. Your agency is invited to a PR pitch for a new client. An exciting opportunity arises to demonstrate why your services will deliver better results.
Then the initial elation fades. You realise how much time and effort is needed to pull everything together. You know there's no guarantee of a favourable outcome at the end of this. You need an edge to succeed, something that lifts your pitch above the rest. You need an insight.
Elevate your pitch
Different agencies take different approaches to this challenge (unsurprisingly). Media agencies, driven by data-based decision making, create insight-led pitches from their data tools and pre-test their creative ideas. Research agencies, driven by methodologies and processes, spin magic around…methodologies and processes.
Advertising agencies, often part of larger operating firms and commanding larger budgets have long been testing their ideas before taking them to pitch.
PR agencies, driven by the desire to make memorable stories that are shared, try to craft a knockout narrative. Albeit often, based on gut-feel. Creating stories that resonate with their clients' target audience is the key to success. To do this, PR agencies need to understand the target audience: who are they, what motivates them, what do they care about?
Sharpening your edge
To get that understanding, PR agencies need to incorporate research into their pitches as the framework of their narratives. Buyers are more likely to be swayed by insight-led arguments over opinion-led. It's a common misconception that insights are just there to validate an opinion, argument, or story. A well-crafted insight-led pitch will do much more than that.
When agencies use data to demonstrate a better way of doing something, they can challenge the buyer's thinking or assumptions. It can generate a sense of fear, a little FOMO, the "what if" scenario if the right agency isn't chosen. We all know that the bigger the client, the more risk averse they are. That means they're more likely to opt for the least dangerous option – i.e. you.
(And if you're interested in the specific sales methodology around this psychology, we can recommend CEB's Challenger model. Just click here.)
What's the cost?
Here's the thing – using insight in a PR pitch doesn't have to be expensive. It doesn't even require a subscription to data tools. However it is an investment, which should be entered into with consideration. Agencies should understand their current cost of sales and pitch conversion metrics, and then measure the cost of the investment against an improvement in sales metrics.
This is what your competition is doing, the ones you're going up against in those pitch scenarios. As a PR agency you know your stories are amazing. But eventually you're going to need another hook.
The good news is that Delineate can help. We're a sales-led business ourselves, and we know how to create cost-effective pitch support insights for our clients. We want our clients to win work, so that we can win more work. It's that simple. So let's combine forces, share stories, and grow our businesses together. What have you got to lose? Click here to get started.
Get our latest news and insights.