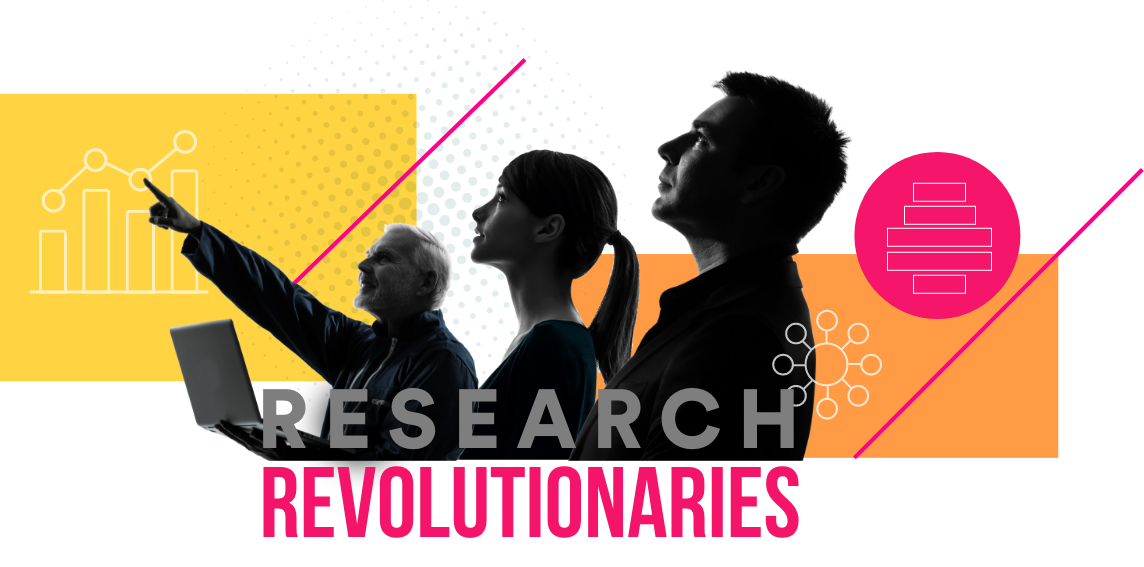 Recent news had me thinking: where is the research and insights industry headed? The research revolution is upon us, but are we being lulled into thinking it's 'job done' by an automation delusion?
Our industry is full of really smart people. I'm constantly amazed by the level of detail, the mathematic sophistication, and the well crafted insights and narratives that my team displays. Of course, that focus and smart thinking takes time to achieve. Accurate insights don't just appear in an instant, they are cultivated. And this is where the industry comes up against its first hurdle. Brands, agencies, and marketers want their insights yesterday.
The industry's response to this need for speed is automation. Let's turn considered methodologies into automated tools, and let's lean on the methods that give us fast answers, like digital A/B testing, self-serve platforms, even social listening. All good stuff. But is it enough? Is a snapshot single answer or an out-of-context view of consumer sentiment really able to provide a quality actionable insight? Possibly.
The industry is automating the 'doing', but we need to be careful about automating the 'thinking'. Fast is fantastic, achieved largely through templatization of deliverables, but we risk losing the skill sets required to scrutinise and delve deep into a problem. We shouldn't automate humans out of a job, we should automate processes to make humans more effective at their jobs. I'll come back to this point later.
Navigating the regulatory landscape
There's another challenge for marketers that has evolved over the last few years. Restrictions on personal data. This is only going to get tighter, it's already impacting AdTech, and GDPR was just the start. Governments are still playing catch up on privacy, but the game is shifting and tech companies are now proactively leading the charge as they attempt to position themselves and their technology to stay ahead of regulation (eg IOS 15 from Apple). All at a time when marketers are relying ever more heavily on digital channels and short-term marketing performance to drive their brands.
So as digital starts to lock down and third-party data use shrinks due to increased governance, where can marketers go to get those all-important performance metrics?
There is a research method that our industry was built on, but it's one that's started to fall out of favour with marketers in recent years (unless its driving pre-templated dashboards!). Our first-party data champion, the humble survey. Survey data is transparent. Consumers know what they're participating in, and they choose to do so. No behind-the-scenes data collection that gives them the 'creeps' and erodes trust. Just well-crafted questions and voluntary answers.
I know what you're thinking – survey data is siloed, slow, too complicated to work with, doesn't play nicely in the big data playground. Actually that's a self-propagated myth, designed for our own self-importance. Highly accurate, representative survey data can work at the speed of social to get answers in real-time, in close proximity to the point of consumption or experience, and it can connect seamlessly with other data sources in AdTech and beyond. If we see the survey through this lens, we realise that it can add infinite analytics power to brands, and automated methods of collection and delivery mean that we free our valuable researchers up to do what they do best – thinking. Not processing gigabytes of cross tabs and hundreds of PowerPoint slides in a vacuum.
ResTech enables smarter connectivity
This shift in interest to more sophisticated ResTech (Research Technology) tools is only going to grow. With systems like our Delineate Proximity platform, brands can understand the changing needs of consumers as they happen, meaning they can optimise campaigns in-flight, adjust focus for regional product lines, and save money by making smarter business decisions.
And because there is so much unrealised potential in our industry, ResTech is currently getting a lot of outsider attention. From traditional research agencies acquiring tech companies to VC and PE investments, there is a high level of cash coming into ResTech to scale these new technologies and tools. And if you want to know where the industry is headed – follow the money.
Our industry will always need smart people, but we need to be more connected to MarTech and not siloed from it, and ResTech is that enabler. The more we equip our researchers with those tools, in a connected eco-system, the better they can meet increasing demand from brands and work at speed to keep our sector relevant. We need to revolutionise the way research is done, and ResTech is the way to do it.