Cut To The Chase 2 – Follow The Yellow Click Road – Smart Speakers Research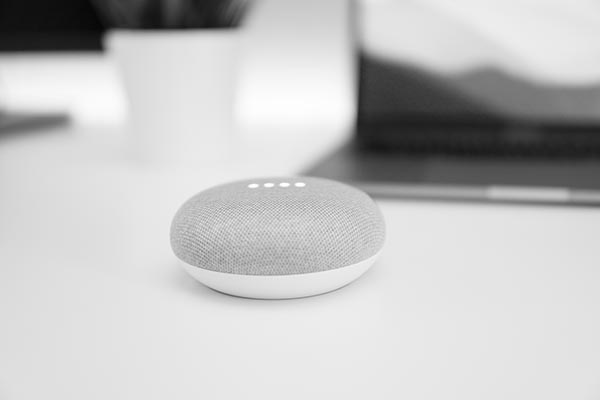 Our latest seminar explores the growth of smart speakers (also known as voice assistants and voice commerce) and explores how brands must adapt their communications strategies to master a this new channel. The seminar was recorded live in London with delineate clients and the session included the launch of our new Smart Speaker Research.
The study shows how smart speakers are now mass and the seminar explored how future trends are now being reality, how consumers are using smart speakers right now and how brands must evolve to succeed in with this new technology. delineate was joined by presenters from The Lego Group and Tyto for to bring some delineate's Smart Speaker Research is based on a survey of 2,000 UK and 2,000 USA consumers conducted by opinion.life.
Smart Speakers Research Download
A top-level research report can be downloaded here and with so much interesting content to share, videos of the seminar will be made available in the coming days. The study was carried out in February 2018.
Seminar recording
Session One – The internet of toys, things and tech – consumer behaviour is on the move
Presented by James "JP" Poulter – Head of Emerging Platforms, The Lego Group
JP explores the future of voice search, how it's changing behaviour, what's in the pipeline that we should be interested in (one of which is audio, but JP covers other aspects as well) and what brands and communicators need to do to adapt. All served with a large dollop of creative play, the Lego way.
Session Two – Everybody else is doing it so why shouldn't we?
Presented by James "JT" Turner – CEO, delineate
JT talks through delineate's latest research and how the digital shopper is behaving right now. This podcast uncovers a series of predictions for the future around digital assistants, voice search and many more, including the fact that close to 10 million homes in the UK have or are about to acquire a voice assistant.
Session Three – Marketing to an algorithm – how to take advantage of new tech and consumer trends
Presented Holly, Head of Practice, Tyto
Smart speakers, voice assistants, whatever you prefer to call them, are increasingly acting as the entry point between us as communicators and end consumers. This presentation includes useful examples to help evolve your communications strategies as we enter a brave new era where our audiences are no longer only human. Learn about the three golden rules to crack the code. Cut To The Chase 2 is presented in association with Prospect Resourcing and opinion.life
This research was cited in eMarketer.
Image courtesy of @kevnbhagat.