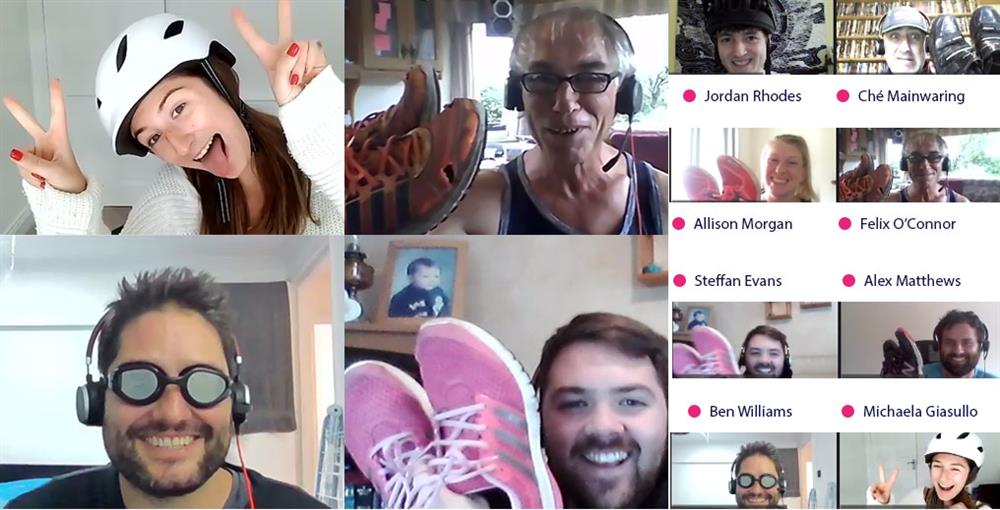 #TeamDelineate are all set to take on a full Ironman event to support CRISIS and help end homelessness
We're all facing tough times. COVID-19 is not only threatening our health, it's threatening our jobs and our way of life. Lockdown has blindsided many businesses, resulting in furloughed staff and mass unemployment.
At Delineate, we were fortunate. We were able to remain running through lockdown, and with a little readjustment we made the best of a socially distant summer.
But others aren't so lucky.
Right now, many people in the UK face an uncertain future at a time of financial instability. A sudden life change, like becoming unemployed, can quickly force people into homelessness. We may have survived the first wave with a roof over our heads, but we are far from being safe.
We want to help where we can. We're big into fundraising and giving back to the community.  And this year, we want to raise money for the charity CRISIS, who is working to prevent people becoming homeless because of the pandemic.
Unfortunately, several large-scale fundraising events have been cancelled due to the need for social distancing. But we're a determined bunch, and that's not going to stop us. We want to raise a serious amount of money, and we've set ourselves a serious challenge.
Which is why, on Saturday 31 October 2020, we will run our own socially distant Delineate Ironman Triathlon!
#TeamDelineate has varying levels of experience of endurance racing, from Ironman Wales athletes like our Operations Director Ché Mainwaring, to enthusiastic newbies. We will be taking turns as a team to cover
a 2.4 mile swim,
a 112 mile cycle
and a 26.2 mile run
This event will push us to our limits, and to get through it we're going to need all the support you can give. We'd love you to cheer us on and follow our progress on social media.
And please, donate what you can for this important charity by clicking this link to our JustGiving page.
We will be updating you regularly as we prepare for this gargantuan feat of endurance. And on the day we will have live feeds so you can follow our progress.
Completing this challenge has long been a passion of Delineate founder James Turner, who completed a half Ironman a few years ago:
"COVID-19 has exposed just how fragile our lives really are. Now, more than ever, we need to make sure the services provided by charities like CRISIS are available to anyone who needs help through this pandemic."
Follow along via social media using #TeamDelineate