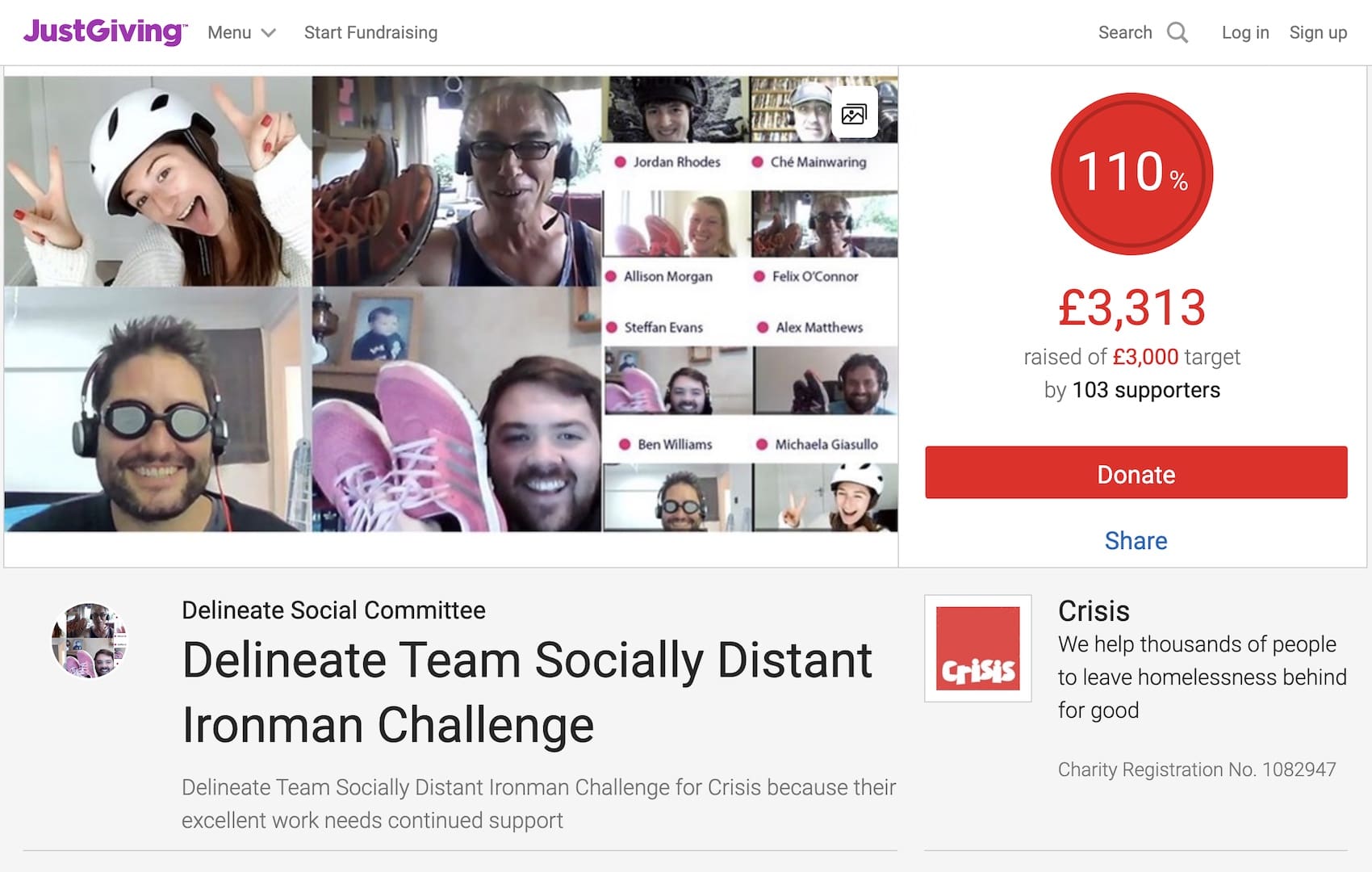 We did it! We completed our very first Delineate Triathlon!
Last weekend #TeamDelineate took on the tremendous undertaking of completing a full Ironman event, to raise money for Crisis and help the homeless this winter.
Huge congratulations to the whole team who cheerfully took on this gargantuan test of endurance – a 2.4mile swim, a 112 mile cycle, and topped off with a marathon run.  
Normally we would be standing shoulder to shoulder cheering each other on, so our task was made all the harder by the necessity for social distancing. But everyone performed brilliantly, spurred on by our amazing supporters online.  Thank you all for your likes and positive comments!  
And, we're proud to say, not only did we absolutely crush this challenge, but we also smashed our JustGiving goal of raising £3,000 for this essential charity. The total is currently over £3,300! 
Crisis is making a difference. Working directly with thousands of homeless people across England, Scotland and Wales, Crisis provides vital help so that people can rebuild their lives and are supported out of homelessness for good. 
We're delighted to have reached our target, but if you want to show your support there's still time to make a donation. Many people will face a difficult winter this year, made even harder by COVID restrictions. The more we raise, the more we can help Crisis look after as many people as they possibly can.
So please, if you haven't made a donation yet, please click here.
And, who knows, #TeamDelineate might just come together to take on another challenge in the near future. But maybe after we've recovered from this first one…