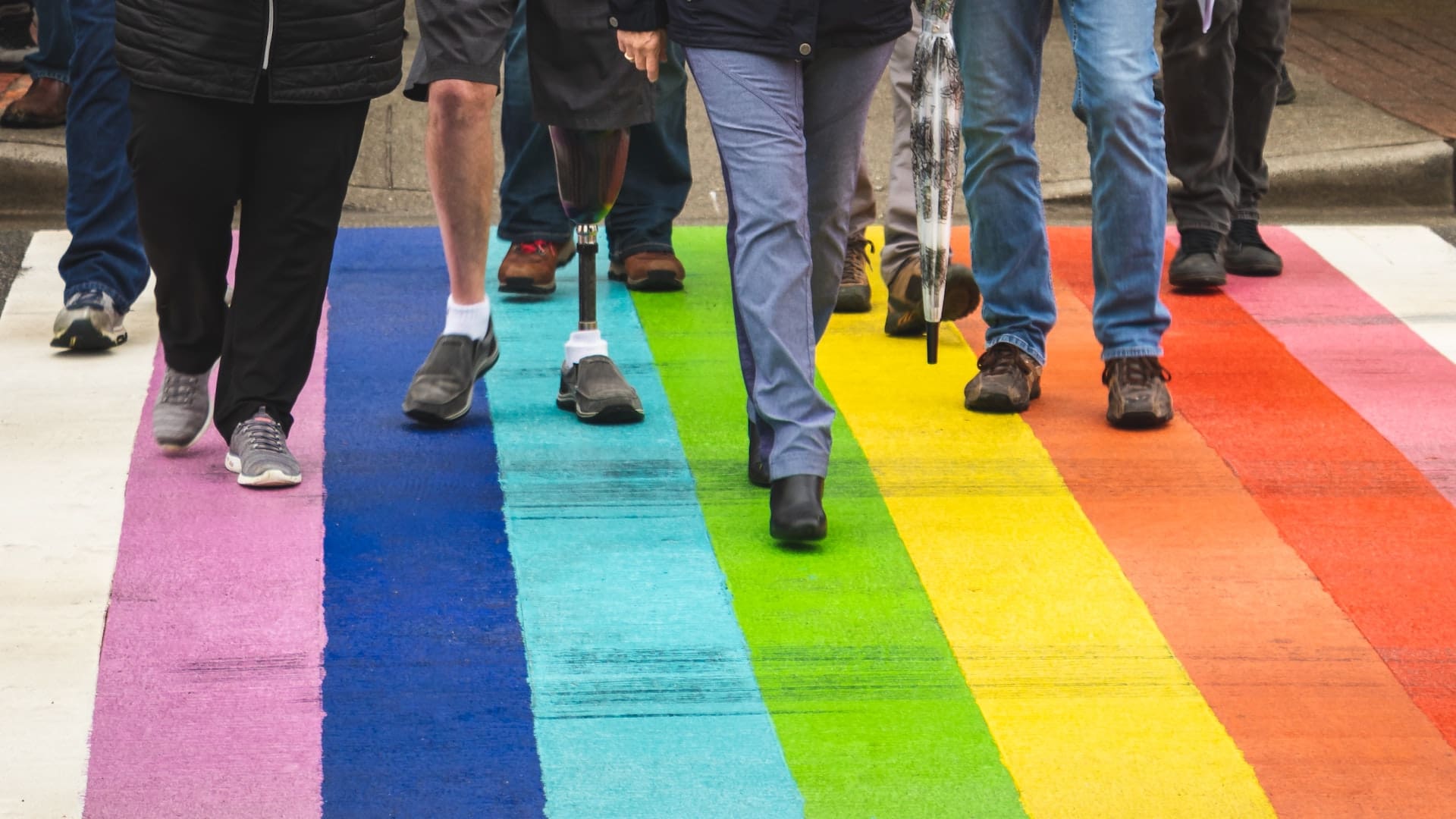 In the last month ESOMAR, the global voice of the data, research and insights community, has announced the results of their 2021-22 council elections. A huge congratulations to those elected. The Delineate team are excited to see how the Council will continue to lead our industry in these challenging times. And there was one thing about the election results that made me particularly pleased: the diverse voices and representation.
This year's Council sees the majority of posts held by women, as well as wider representation from different ethnic and cultural backgrounds. It's my belief that this can only be a good thing for our industry, even if the insights and analytics is a little less skewed toward straight white men than other industries. 
Diversity and inclusion are subjects close to my heart, as a long-time advocate for equal rights across race, gender, sexuality, age, ability and faith. I'm also someone who has been impacted by historical inequality as a member of the LGBTQ+ community. But it's about more than just equality. It's about representation. It's about different views and perspectives. It's about recognising and celebrating the contribution of people from different backgrounds and experiences.
According to a 2020 report from the MRS (Market Research Society) there is a belief that things are improving. However, it also recognized that the industry still does not represent the cultural and social make-up for the UK. Looking at race for example, a Green Book article from February this year points out that in 2020:
"…more than 51% of BAME people argued that their cultures were not represented well in advertising. 64% said they would feel more positive about a brand if they had made an effort to understand and showcase ethnic cultures."
 When the industry is dominated by only one or two sections of society, how can it begin to accurately reflect the needs of all people? And, more importantly for marketers and their target consumers. The same article also highlights the fact that consumers in the UK from ethnic minoritised backgrounds represent a disposable income of £300 billion.
At Delineate we make real efforts to ensure inclusion in our data products. Within the demographics of our survey sampling, beyond the basics, and as standard, we ensure representation of ethnic background and other gender options are in place*. We also allow other gendered respondents to take the survey and don't discard them. We check our urban versus rural sampling and ensure that smartphone ownership, or other barriers to services, are appropriately balanced. We simply feel that we should do everything we can to make our services inclusive to all views.
But it's about more than just capitalising on the opportunities presented in marketing to a wider audience. A lack of diversity means the insights industry is missing out on innovation and creative thinking. As insights professionals, we need to encourage listening to the broadest range of opinions.
As the last year has demonstrated, the insights sector can respond rapidly to change. But is this something we're able to maintain? Can we continue to innovate and embrace new technologies that push our sector forward? That make us useful to our clients? It's only by reaching outside of our comfort zones that we can find new ways of supporting our clients to reach and understand all their potential customers.
To do this we also need to find ways to ensure more people from minoritised groups are brought into the industry. We need to support the ongoing development of diverse new talent. We need to nurture the industry's existing professionals from minoritised groups to achieve more and feel able to offer their perspectives.
As a team, we are mindful of our own characteristics. When we hire, we do so blinded. We do not know the name of the candidate indicating gender or background. Currently we are about 50/50 male and female and have team members that identify as non-binary. We're a mix of ages, from school leavers to those with 25 or more years of experience. Our Exec team has members from the LGBTQ+ community, myself included. 
Outside of our work with clients, our thriving social committee organizes charity events for causes close to our hearts. Last year we raised money for Shelter. This year we will be supporting Pride at our offices around the world. Watch this space!
I'd like to think as an industry we are doing all we can, but I know we can do more.
*Where lawful to collect this information.