Welcome to our new Product Research Director, Debbie Stephens
We're delighted to welcome Debbie Stephens into the newly created position of Product Research Director. We're on a mission to revolutionise the way market research is done and bringing Debbie on board will really help us to further develop our offering.
Debbie has held senior positions both agency and client side, with her most recent role as the UK Customer Insights Manager for Reed Exhibitions. There's no doubt that Debbie's broad range of experience and expertise will be immensely valuable as she sets about the execution and launch of our research products roadmap.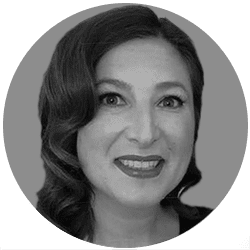 We're committed to our journey of building the next generation of research and data products. This is a critical hire for us as we accelerate our development, and we're thrilled to have somebody with Debbie's expertise join Delineate. Her experience will be hugely valuable as we build our platform.
In Debbie's words, "As the research industry evolves, companies that are utilising technology and productising their offers are the most likely to thrive. Delineate's vision of the future completely aligns with my own. I'm excited to join and can't wait to get stuck in."