Delineate strengthens management team with two senior hires
16th January, 2023
Delineate has announced the addition of two senior hires to its management team.   
Arun Mylavarapu joins as VP of Client Success, where he will be responsible for leading the company's overall client success function across many of the company's key clients. Arun has almost two decades of global quantitative research experience, both agency and client side, and was most recently the head of insight and analytics for First Rate Exchange Services. 
Simon Sketchley joins as Head of Data Services, responsible for Delineate's day-to-day operational delivery. Simon spent almost 20 years at Ipsos MORI in their Loyalty division before becoming the Head of Research at YouGov, where he was responsible for the delivery of all data services projects – Omnibus, targeted research and international projects. Simon brings a wide range of technical and operational best practise as well as client experience to Delineate.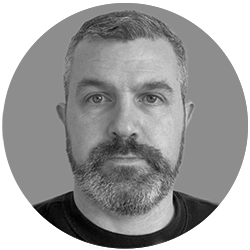 Commenting on the appointments, CEO Ben Leet notes: 
Our business has scaled very rapidly in the last 12 months, and we continue to have ambitious growth plans for the future. The experiences that Arun and Simon both bring will be instrumental in helping us take Delineate on to the next level, and we are excited to have them on this journey with us.